FEATURED STORY
Embedding ESG in Product Strategy
ESG (environment, social, and governance) performance is increasingly linked to business performance. Pressure is mounting on companies across the energy value chain to better man­age ESG-related risks and opportunities. As energy companies invest in upgrades and retrofit to decarbonize and reduce emissions, an opportunity exists for OEMs to drive both bottom line and sustainability performance by embedding ESG considerations deeper into product strategy.
By Michael Garvey, Chief Operating Officer – VRG Controls, LLC
To develop environmental protection so­lutions for the natural gas industry there have been several innovative technolo­gies designed. As these new technolo­gies have advanced there has been more focus on ensuring that the manufactur­ers of valve products have the opportu­nity to simultaneously identify and solve ESG challenges. For example, VRG's VPC Valve Pilot Controller has been designed with ESG embedded in the product strategy, in order to enhance its ability to perform optimally and in compliance with current and upcoming standards.
As their business and technology evolved over the last decade, the team at VRG dis­covered that embedding ESG deeper into product strategy increased the value of its offering. Simple concepts like reduc­ing waste improved company cost and environmental impact. VRG was then able to pass these benefits on to cus­tomers which helped them adopt zero emission solutions, further amplifying environmental impact.
To accelerate sustainable energy transi­tion, OEMs need to engineer and manu­facture net zero technologies from the ground up with customer benefits and desired ESG impacts in mind. Below is a summary of key features and benefits un­derpinning this product strategy, as well as the ESG impact delivered. A manufac­turer can work from a feature forward or from the desired ESG impact backwards.
Collaborating with customers early in the design phase ensures that solutions integrate with existing systems and in­clude only what the customer requires in order to ensure optimal performance and resolve pain points. Collaborating with other technology developers can lead to the invention of new integrated solutions that move from conception to adoption more rapidly than individual companies working in silos. For exam­ple, VRG recently partnered with Oxford Flow UK to release the Red Ox Regula­tor, a high-performance, zero-emission gas pressure regulator for gas transmis­sion and utility applications. The design incorporates zero steady-state emission to atmosphere and "carbon capture" features with Oxford Flow technology that completely eliminates atmospheric emissions in natural gas, hydrogen, and hydrogen-methane blend applications.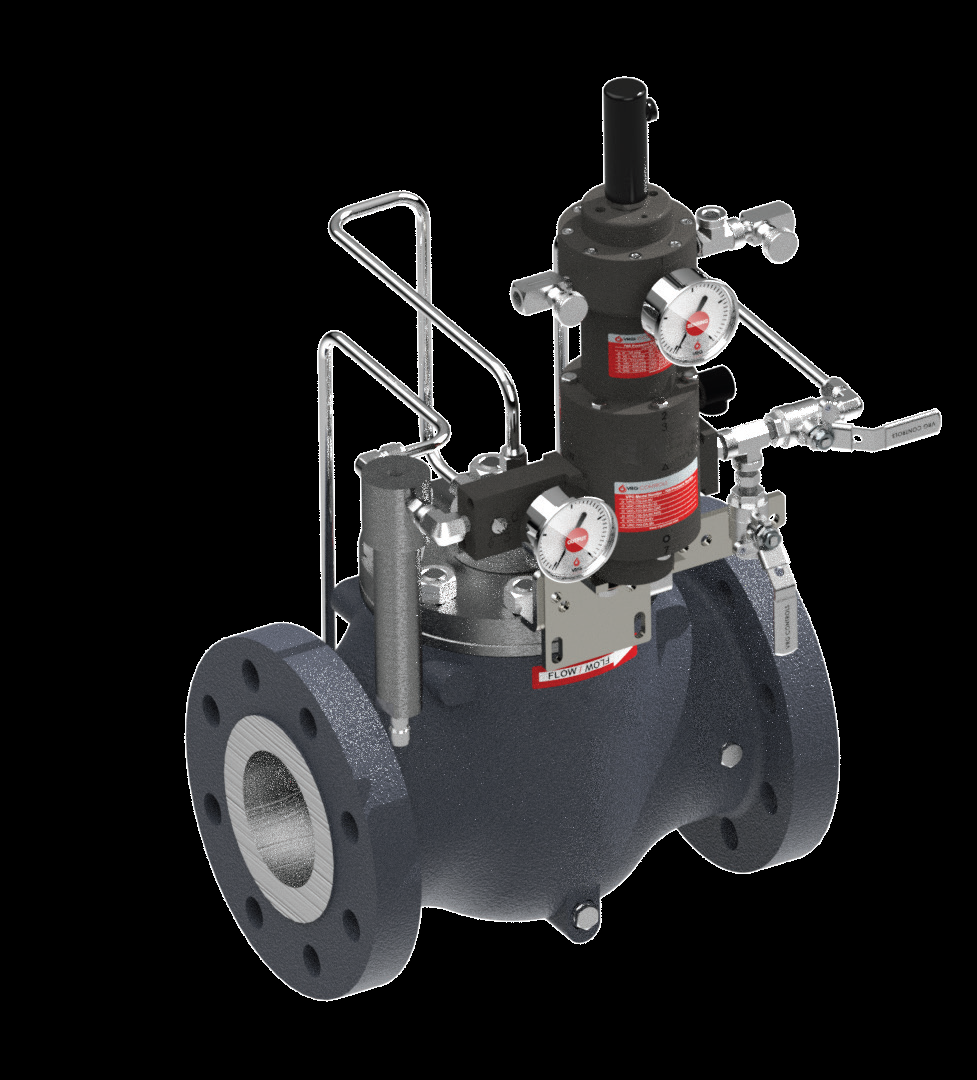 Conclusion
A big challenge for many organizations is managing the cost of transition to the new technologies required to meet emis­sions reduction and other ESG targets. Proposed solutions can carry a hefty price tag if they center on adding components to an existing system. The energy transition requires net zero technologies designed with simplicity, ease of application, and af­fordability in mind and a collaborative effort in the industry to spur adoption of these new technologies. Other manufacturers are encouraged to explore how they can embed ESG into product strategy so all can work together to advance the energy transi­tion in ways that benefit their customers, their business, and all who rely on access to reliable and affordable energy.