FEATURED STORY
An Interview with Charles Federle, Mechanical Maintenance Engineer, BASF
Managing Maintenance at a Chemical Plant:
Chemical plants require crucial maintenance. Navigating repairs and scheduling turnarounds are only some of the critical aspects involved in the world of mechanical maintenance. Valve World Americas had the pleasure of speaking with Charles Federle, Mechanical Maintenance Engineer in the Acrylic Acid plants at BASF about the dynamic work done in the world of mechanical maintenance, the importance of working as a team, as well as the potential consequences of asset failure.
By Charlie Evans & Angelica Pajkovic
As a Mechanical Maintenance Engineer who works with hazardous chemicals in BASF's Acrylic Acid plants, Federle rarely has a typical day. "My job is very dynamic. My days often start with a morning update meeting with various personnel across the plant, such as operations engineers, millwrights, boiler-makers, and others. Then it evolves from there, depending on where my input is required," explained Federle.
Federle enjoys the diversity of his work and the exciting challenges the position grants him. "Initially, I thought of being a design engineer. However, in between my junior and senior years of study, I received an internship at BASF and worked very closely with a mentor who introduced me to the role of maintenance and maintenance engineering. The hands-on education made a world of difference for my career and the path my life would eventually take."
Working in the chemical plant, Federle deals with a wide variety of equipment and assets such as pumps, compressors, heat exchangers, towers, reactors, and more. "The two plants I oversee were constructed in the 1980s and 1990s respectively and are therefore at the age where they require more TLC than more recently constructed plants," he continued. "Unavoidable occurrences such as unexpected failures, happen, but we do everything we can to try and avoid those circumstances."
When there are instances of failure, a plan is prepared. However, when the failure is unanticipated, the situation is often more complicated. "A plan is usually in place for repairs or preventative maintenance. When the unexpected occurs, we must often be more creative with our solutions. We need to be able to figure out a way to mitigate the negative consequences on the fly, almost like playing Tetris," chuckled Federle. "The schedule is faster, and you have to squeeze in all aspects to adequately complete the repair in a time-effective manner."
The Maintenance Process
Certain processes are often followed when there is a breakdown in operations or other instances of malfunction. "Prioritization is one of the first steps in the maintenance process when repairing an asset," relayed Federle. "What went wrong? What needs to be done to fix the situation and get production running? Does it need to be perfect, or can it be a quick fix?"
Depending on the direness of the situation, plants will sometimes only require a temporary solution to get production to a certain point before being able to shut down for a longer period. "Ideally, we want to have things repaired as quickly as possible, however, that is not always a possibility."
After identifying the problem and determining the scope of the repair process, Federle becomes more heavily involved. "I offer my input and try to keep the situation as contained and reasonable as possible," he explained. "If a plant is losing upwards of USD $100 000 an hour, every hour of inaction makes a difference. We, therefore, strive to begin the repairs as soon as possible and try to mitigate asset failure through planned turnarounds."
Navigating Turnaround
The frequency of a turnaround often depends on the technology of the plant, as well as the process being implemented and how the plant is maintained. "The process and maintenance teams have to work almost hand-in-hand to understand what is going on within a plant," said Federle. "Between the two plants I oversee, there are about four major scheduled turnarounds a year consisting of two to three weeks each. The frequency of a turnaround is based heavily on the type of processing and refining that is underway. For example, we make polymers which gum up the system and therefore need to be cleaned more regularly than other services." Smaller turnarounds are also required in acrylic acid services.
"With acid, there are short washes required at much more frequent intervals. At the oldest plant, this occurs every 30 days, resulting in a two to three-day outage; there are also longer washes every six months. At the second plant, this occurs every 45 days."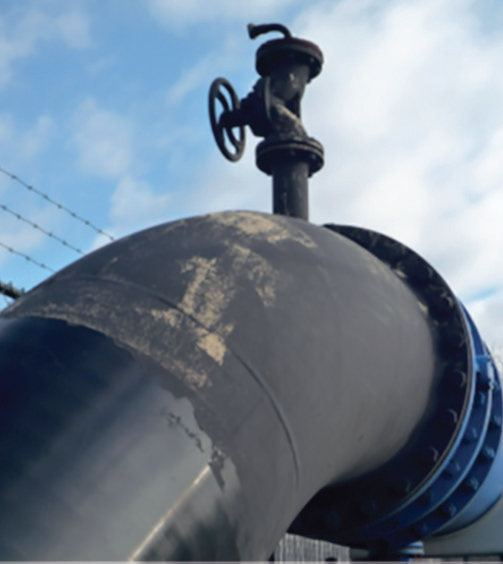 Dealing with Problematic Assets
At a chemical plant, pumps are a crucial asset. "Unfortunately, pumps do break down," said Federle, "and when that happens, it needs to be dealt with as quickly as possible. In plants that I have previously worked in, we did a lot of work with diaphragm pumps." To work correctly, the diaphragms separate the hydraulic fluid from the process fluid, and both need to run simultaneously. If they do not run concurrently, the process stops and causes a halt in production and a large profit loss. When assets break down, there is usually not one big problem, but rather, a combination of factors leading to failure. "For example, when the oil levels in the pump are not adequate, we must find ways to adapt to the situation. We had a situation where the oil levels were often inadequate. To solve this issue, we added sight glasses into the process so that operators could check for proper oil levels using a good visual indicator," Federle said. After the alteration was complete, the assets were handed back to Operations.
In his current plant, most of the active pumps are centrifugal, and their most common failures are seal failures. Many of these are attributed to the constant starts and stops from the multiple outages. Federle is, therefore, constantly working with Reliability Engineers, Operations, and vendors to evaluate and improve pump performance.
Fixed Equipment
In addition, to rotating equipment Federle often works with a variety of fixed equipment; all the pressurized equipment is built to an ASME standard, and part of his job is to make sure that the mechanical integrity of each piece of equipment is maintained. When a new piece of equipment is acquired, teams are established to oversee the assets and ensure that all the unit's needs are met. If the assets do require repairs, Federle works with the site's Pressure Vessel Group and various vendors to make appropriate repairs and modifications.
Recently, he has had to work with the salt bath coolers that are used to cool the reactors. These coolers are submerged in liquid salt and are used to generate steam. As the coolers are as old as the plant itself, they have begun to require in-depth evaluation and repairs. Federle, therefore, works with the Pressure Vessel Group to determine adequate inspections and make recommendations for repairs.
"These salt bath coolers are more complicated than a typical shell and tube exchanger for two reasons. First, they are non-fired boilers, which have their own set of intricacies. Second, on one side of the exchanger, there is no removable head to access the tube sheet. To per- form a simple tube plugging the swim head must be cut off, which in some cases is about 2 inches thick. While it is vital that we do not have tube leaks, it is also important that cumbersome repairs are limited to only those that are needed.
To keep heat exchangers running reliably, maintenance is crucial. "I decide what types of preventative or predictive maintenance works best for the asset. Do we need vibrations or sampling to protect the oil? How often are we re- quired to rebuild?" detailed Federle.
Industry Outlook
When working with a variety of individuals to solve maintenance issues, it is important that the team come together to provide the most optimal solution. "Even as an introvert, I find such joy in the way a team comes together with one focus to get important jobs done; everyone has a unique skill or know-how to each project, which allows us to rectify issues and address challenges much faster."
"Maintenance will always be important, especially in the chemical industry," said Federle when asked his thoughts on the future of the industry. "Health and safety will also always be key. A higher level of reliability will be crucial in terms of increasing safety and environmental changes. Higher consciousness in those areas has been the way since the beginning of time, however, now the need is getting tighter."
"To those entering the industry, do not be afraid to get your hands dirty, so to speak," he added. "You can often learn best from other people. Do not be afraid to ask questions even if you know the answer, as chances are they have seen it a lot and can provide insights you did not have before."